Aluminium Marine Plate 5083-H116
Aluminium marine plate 5083-H116 have great requirements for the hardness, rust and corrosion resistance of aluminum alloy plates, because the marine aluminum plate is the main material of the hull structure, consisting of main parts such as the deck, the operating platform, and the hull shell. Due to the contact of in sea water, the hull is stand long-term corrosion by sea water and microorganisms for a long time. Therefore, the requirements for the toughness, strength, corrosion resistance and other properties of the aluminum marine plate are very strict, and the requirements for the technology and various parameters of the 5083 h116 aluminum plate rolling process are more precise.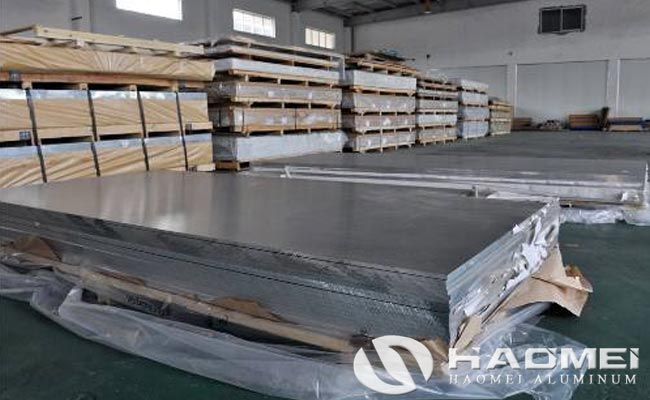 The 5083 marine aluminum plate is a typical anti-rust aluminum plate. The marine aluminum plate adopts the commonly used 5083H116/H321/H112 temper. The 5083 marine aluminum plate of Haomei Aluminum has been successfully used on the hulls of yachts and cruise ships. H116: Aluminum alloy with magnesium content not less than 3.0%, after anti-corrosion treatment. H116: Suitable for products made of 5000 series aluminum alloys with magnesium content ≥ 4%. These aluminum plate 5083 h116 products have specified mechanical properties and exfoliation corrosion resistance performance requirements. 5083 marine aluminum plate is a product series with high magnesium alloy content, which belongs to high hardness magnesium aluminum alloy series products, with high magnesium (Mg) content, marine aluminum plate 5083 has good forming and processing performance, easy turning, good corrosion resistance and excellent weldability , suitable for oxidation deep processing performance.


The aluminium marine plate 5083-H116 is commonly used in the manufacturing of mechanical parts and molds, and is more widely used in the manufacturing of parts for automobiles, ships and tanker bodies. Haomei Aluminum also offer certificated of DNV, CCS, KR, LR for quality assurance.