Aluminium Alloy Plate For Marine Grade
The most high-end aluminium alloy plate for marine grade is called 5059 aluminum alloy plate in the marine aluminum industry. And 5059 aluminum alloy is currently recognized as the most technically difficult high-level marine grade aluminum alloy in the industry. In the field of 5000 series aluminium alloy plate for shipbuilding, 5059-H116 aluminium plate has the highest strength and welding performance indicators, and also has extremely high requirements for corrosion resistance. Haomei Aluminum'f 5059 marine grade aluminum has passed the system certification of Det Norske Veritas(DNV), CCS, ABS, LR, KR of the largest classification societies in the world.
5059 aluminum alloy is a non-heat-treatable reinforced alloy with high strength, good toughness and reproducibility. It is mainly used in automobiles, ships, construction, aviation and military fields. Compared with 5083 aluminium alloy plate for marine grade, 5059 marine grade aluminum plate has better mechanical properties and corrosion resistance, and can be widely concerned as a substitute material for 5083 marine grade aluminum plate.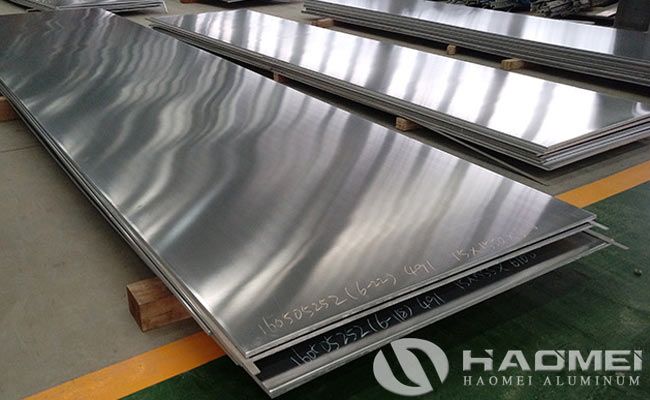 In the process of marine grade aluminum plate 5059, there are many technical difficult, how to obtain aluminum alloys with high mechanical properties and excellent corrosion properties is of great significance to the research and development of a new generation of marine grade aluminum alloy materials. Through precise heat treatment system regulation, it is possible to obtain better corrosion resistance while maintaining high strength, which is a very critical technology for marine grade aluminium 5059 development and process.
5083, 5086, 5383 and 5059 aluminium alloy plate for marine grade can be regarded as the representative product of 5000 series marine grade aluminum plate, and the tempers are O, H111, H112, H116, H321, etc. The construction and working environment of the ship require that the material should have good corrosion resistance, weldability, plasticity and certain tensile strength, yield strength, elongation, impact resistance and other properties. Due to its light weight and good oxidation and corrosion resistance, marine grade aluminum alloy sheets will be more and more widely used in transportation in the future.