What Thickness Aluminum For Boat Floor
What thickness aluminum for boat floor? The thickness of the aluminum sheet is mainly determined by the size of the boat and where it is used. For an aluminum boat of about 10 meters, the boat floor plate is 6mm, the boat side is 4mm, and the boat deck is 3mm. The larger one is 40 meters aluminum boat, and the outer plate is 8-12mm, there are 20mm thick aluminum plate used. The luxury yachts on the sea are generally made of thick 5083 H116 aluminum plate or high magnesium alloy of 5083 H321 aluminum plate, and they have good corrosion resistance after special processing technology. Generally, for ships below 50,000 tons, the floor aluminum plate is about 30mm, and for large ships exceeding 300,000 tons, the floor aluminum plate is more than 50mm, except for special ships.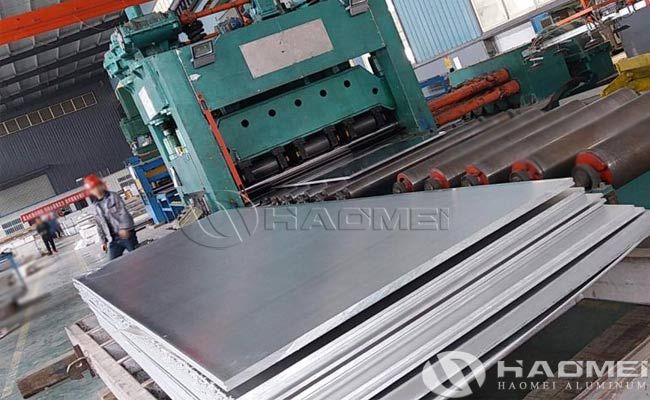 Alloys such as 5083 aluminum plate, 5086 aluminum plate, 5052 aluminum plate and other alloys commonly used in marine aluminum sheet for boat, the tempers are mostly O/H111/H112/H321, and the thickness of large aluminum alloy plate for boats is generally 2-15mm. Common thicknesses are 1/2/3/4/5/6/8 mm, etc. What thickness aluminum for boat floor is determined by the hull structure, ship specifications and use parts. The corrosion depth of the aluminum plate for boat within a certain period of time, the commonly used marine aluminum sheet for boat building has a thin aluminum plate of 1.6mm or more and a thick aluminum plate of 30mm or more. There are also aluminum plates of special specifications used in accordance with shipyard contracts. For anti-slip, the deck adopts checkered aluminum plate in marine grade.


With the rapid development of water tourism, the development of boat manufacturing industry has not been promoted. The aluminum alloy boat material is favored by people because of its light weight, strong corrosion resistance, long service life, less maintenance work for the hull in the future, and low cost of use. The market is rising day by day. No matter what thickness aluminum for boat floor, Haomei Aluminum can custom product it, we offer 2*4m , 2*6 meters, 2*8 meters, 2*10 meters and other large-scale marine aluminum plat for boat, we also can provide classification society certification listed as CCS, DNV, BV, KR, LR, ABS and RINA.