Aluminum Marine 3mm Sheet
5XXX series aluminum marine 3mm sheet belongs to anti-rust aluminum, among the alloys, 5052, 5083, 5086, 5454 and 5754 are commonly used. 5000 series marine grade aluminum alloy has high strength, especially fatigue resistance, high plasticity and corrosion resistance, and cannot be strengthened by heat treatment. It has good plasticity when semi-cold work hardening, and low plasticity when cold work hardening, has good corrosion resistance, good weldability, can be polished. 3mm marine aluminum sheet 5000 series alloy are mainly used in applications requiring high plasticity and good weldability, low-load parts working in liquid or gaseous media, such as fuel tanks, gasoline or lubricating oil conduits, various liquid containers and other small-load parts made by deep drawing.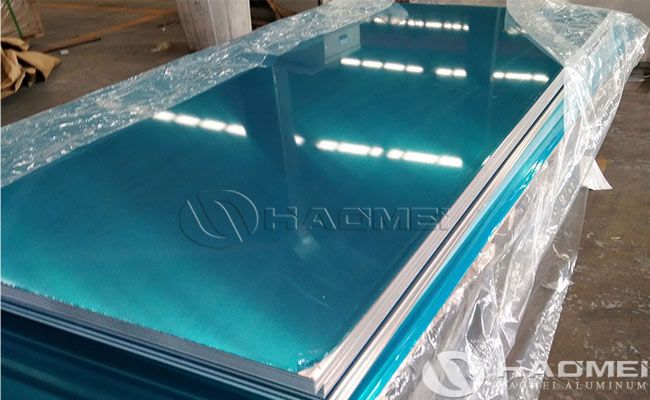 The 5XXX series aluminum marine 3mm sheet have magnesium as the main alloying element and have a wide range of strengths, good forming and welding characteristics, and high corrosion resistance.


The specific properties of aluminum marine 3mm sheet are:
1. Strength: Usually increases with magnesium content and can be further strengthened by cold working.
2. Formability: 5XXX series marine aluminum sheets are easy to cold form. Formability can be described in terms of standard cold bending radii. Formability tends to increase as alloy strength decreases.
3. Welding performance: 5XXX series marine grade aluminum alloy is easy to weld with GMA-W or GTA-W process. The weld strength is equal to the standard annealed strength (O temper) of the welded 5XXX series marine aluminum alloys. The weld seam also exhibits good ductility, facilitating cold forming.
4. Corrosion resistance: 5XXX series marine grade aluminum alloys marine grade usually have excellent corrosion resistance and are usually used in marine applications. For example: 5052-H32, 5083-H116, 5086-H116, 5754-H111, etc. These marine aluminum alloys perform well in various atmospheric environments, food processing and structural applications.