Aluminum Sheet For Boat Floor
The 5083 aluminum sheet for boat floor is a kind of non-slip aluminum plate, its hardness is relatively high. The pattern of marine grade aluminum sheet for boat makes it have a better anti-slip function. The surface pattern of the aluminum checker plate is various, and according to the difference of the pattern, the effect of different styles is also different. It has a good anti-skid effect, and is mainly used for the anti-skid of the carriage, the platform, the floor of the cold storage, the floor of the workshop, and the elevator.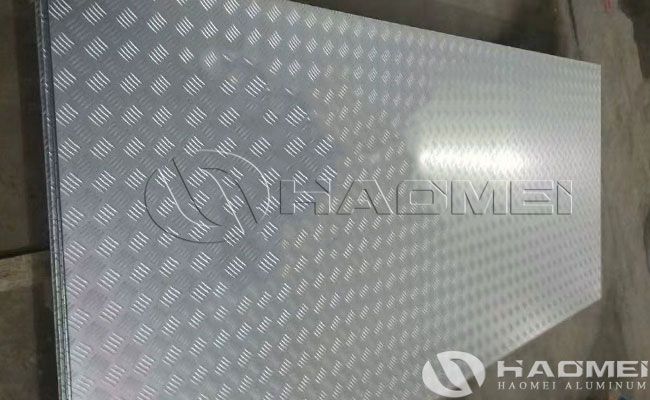 Because of its wide range of uses, patterned aluminum sheet for boat floor are used in a very large amount. Like our common five bars checkered plates, three bars marine grade aluminum checker plate, diamond type checkered plates, etc., they are often used in workshop floors, building decoration, etc., and they are also used in home furnishings, home appliances, freight cars and shipbuilding fields.
When we purchase 5083 aluminum sheet for boat floor, we should inspect the quality of marine aluminum checker plate carefully:
1, Inspection of the pattern: The aluminum checker plates we usually see are all labeled, and the pattern has the standard code and license of the product.
2, The thickness of the oxide film: This requires the use of a professional eddy current thickness measuring instrument for testing.
3, Inspection of the surface quality: In addition to the cleanliness of the surface of the marine aluminum checker plate, we need to see more things, for example, we should check whether the aluminum plate has some cracks or some corrosion. These all require careful observation to discover.