Marine Aluminum Alloys
The ship and boat hull is predominantly made of marine aluminum alloys, which was chosen primarily for its lightweight and weldable properties. Generally, marine grade aluminum alloys are 5052, 5154, 5454, 5083, 5086, 5056, 6063, 6061, 6082 aluminum alloy materials. The aluminum hull structure has the advantage of being able to withstand huge underwater loads without losing the watertight performance of the hull, and the aluminum alloy hull structure has good ductility, and can withstand huge plastic deformation before the hull structure breaks; and the marine grade aluminum alloy has "theoretical" excellent corrosion resistance, and the surface of the hull built with it does not need to be coated with a corrosion protective coating.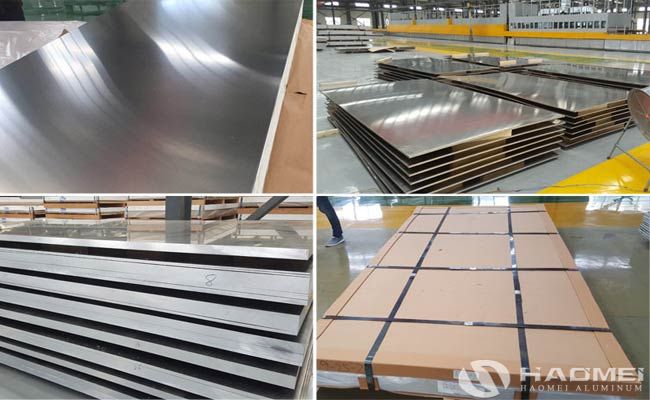 The main alloying element in 5000 series marine aluminum alloys is magnesium in sufficient amount to reduce the melting point substantially without developing brittleness. 5000 series marine aluminum alloy is much stronger than 1100 or 3000 series aluminum alloys, and it is formed with a reasonable bend radius. Weldability is good, and 5000 series marine grade aluminum alloy has good corrosion resistance, especially in salt water or marine environments. 5000 series marine aluminum alloy (ASTM B209, AMS/8) has excellent corrosion resistance, good weldability, and excellent formability, making 5000 series aluminum alloy ideal for chemical, marine or seawater applications.


When the hull is made of marine aluminum alloys, high-performance marine grade aluminum alloy material is used, which has good ductility. The fatigue performance, fracture performance, corrosion performance and fire resistance of the aluminum alloy hull have been tested for a long time. Anticorrosion measures for aluminum components and structures of ships and marine facilities include: alloy and state selection, design, organic coating, corrosion inhibitor, cathodic protection, thickening of surface oxide film, improvement of environment, etc.