Marine Grade Aluminium Plate In China
Marine grade aluminium plate in china have passed the CCS China Classification Society certification and DNV Det Norske Veritas certification. Marine aluminum alloys have special requirements for strength, corrosion resistance and weldability. Therefore, aluminum-magnesium alloys, aluminum-magnesium-silicon alloys and aluminum-zinc-magnesium alloys are mostly used for marine aluminum alloys. Among them, aluminum-magnesium alloys are the most widely used on ships. Haomei Aluminum is a marine grade aluminium plate supplier in China, we have rich experience in 5083 and 5086 aluminum plate export.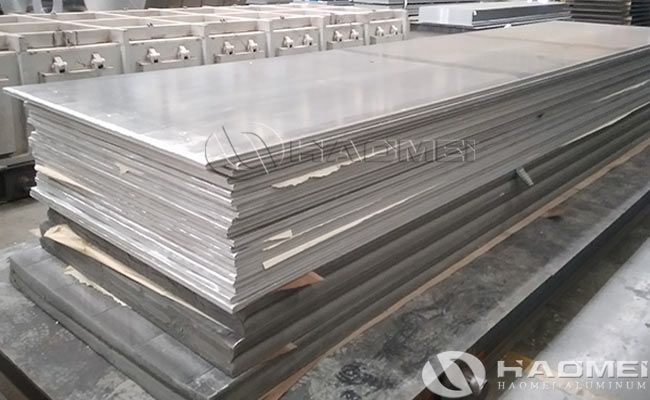 Marine grade aluminium plate in china applied in shipbuilding in various countries, from the construction of large surface ship superstructures, thousands of tons of all-aluminum marine research ships, ocean-going commercial ships and passenger ships, to hydrofoils, hovercraft, passenger ferries, catamarans, transportation boats, and landing craft. Aluminum alloys are widely used in various high-speed passenger ships and military speedboats. On the side of the ship, 5083 aluminum plate, 5086 aluminum plate, 5456 aluminum plate and 5052 aluminum plate can be used for the outer plate of the bottom of the ship. The excellent corrosion resistance of the marine grade aluminium plate can better resist the erosion of seawater and prolong the life of the ship. The roof and side plates of marine vessels can use 3003 aluminum plate, 3004 aluminum plate and 5052 aluminum plate, which have a good anti-rust effect. Under long-term wind and rain, the rust of the top plate can be reduced to a certain extent. The wheelhouse can be made of 5083 aluminum plate, 6N01 aluminum plate and 5052 aluminum plate. The non-magnetic aluminum plate is not affected by the compass, which ensures the correct direction of the ship during navigation.
The marine grade aluminium plate in china are process by aluminum alloy ingots are sequentially milled, heated, rolled, sheared, stretched and straightened and sawed to length to obtain marine grade aluminum alloy plates. Haomei Aluminum can offer you high quality marine grade aluminum plate with reasonable price and fast delivery.